Journal of Systems Engineering and Electronics
(Indexed by SCI, EI)
Introduction
Virtual tube technology is a recent swarm control approach for swarm robots. All robots share the same planned virtual tube using the same distributed controller for swam coordination. Since there are no obstacles inside the virtual tube, robots only need to guarantee no collision with each other and the tube boundary. Compared with the formation control, control with virtual tubes does not require robot IDs and a formation, which relaxes the requirements on the relative position. Compared with planning methods, virtual tube planning differs from trajectory planning, only one virtual tube needs to be planned, which reduces the computational complexity. The introduction and application of virtual tubes for swarm robots control will be intensively pursued in this special section.
Scope of Topics
This special section aims to promote and explore the deep value of Control with Virtual Tubes for Swarm Robots. The topics of interest include, but are not limited to
Virtual tube modeling

Virtual tube planning

Robots swarm analysis with virtual tubes

Distributed control with virtual tubes

Applications of control with virtual tubes
Submission
Authors should prepare papers according to the format requirements of Journal of Systems Engineering and Electronics, with reference to the Guide for Authors given at http://www.jseepub.com, and submit the Word version of the complete manuscript through the online submission system. When submitting the paper, the title format should be "Title (Special Section on Control with Virtual Tubes for Swarm Robots)".
Important Dates
Manuscript Due: December 31, 2023
Final Review Notification: March 31, 2024
Possible Publication: June 30, 2024
Guest Editors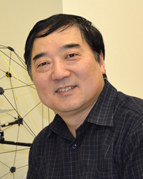 Prof. Youmin ZHANG
Concordia University, Montreal, Canada
E-mail: ymzhang@encs.concordia.ca
Youmin Zhang is currently a professor at the Department of Mechanical, Industrial and Aerospace Engineering and the Concordia Institute of Aerospace Design and Innovation (CIADI) at Concordia University, Canada. His main research interests and experience are in the areas of condition monitoring, health management, fault diagnosis and fault-tolerant control, cooperative guidance, navigation and control of unmanned aerial/space/ ground/marine vehicles and smart grids. He has published 8 books, over 600 journal and conference papers, and book chapters. Dr. Zhang is a Fellow of IEEE and Canadian Society of Mechanical Engineering (CSME), President of International Society of Intelligent Unmanned Systems (ISIUS, 2019-2022), Executive Committee Member of International Conference on Unmanned Aircraft Systems (ICUAS), Steering Committee Member of International Symposium on Autonomous Systems (ISAS), a member of the Technical Committee for several international scientific societies, and an editorial board member/associate editor of several scientific journals. More detailed information can be found at http://users.encs.concordia.ca/~ymzhang/.

Prof. Quan QUAN
Beihang University, Beijing, China
E-mail: qq_buaa@buaa.edu.cn
Quan Quan received his B.S. and Ph.D. degrees from Beihang University, Beijing, China, in 2004 and 2010, respectively. He was a research fellow at National University of Singapore from June 2011 to October 2011. He was also a visiting professor at the University of Toronto in 2017. Since 2022, he has been a professor at Beihang University, where he is currently with the School of Automation Science and Electrical Engineering. His research interests include reliable flight control and vision-based navigation. He completed four books, including the first book about multicopter systems, entitled "Introduction to Multicopter Design and Control." He leads his group to develop a performance evaluation website flyeval.com for multicopters and a simulation platform RflySim (rflysim.com).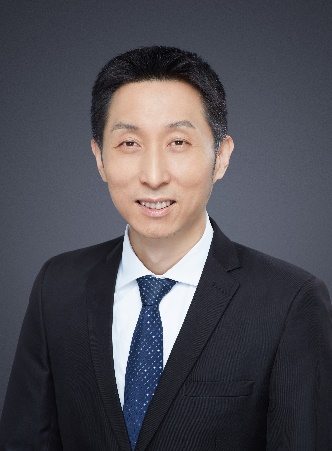 Prof. Hao FANG
Beijing Institute of Technology, Beijing, China
E-mail: fangh@bit.edu.cn
Hao Fang received his Ph.D. degree from Xi'an Jiaotong University in 2002. He held two Post-Doctoral appointments at the INRIA/France Research Group of COPRIN and the LASMEA (UNR6602 CNRS/Blaise Pascal University, Clermont-Ferrand, France). Since 2011, he has been a professor with Beijing Institute of Technology, Beijing, China. His current research interests include multi-agent system, autonomous robot, and distributed SLAM. He won the Second Prize of National Natural Science Awards in 2014, the First Prize of Natural Science Award of the Ministry of Education in 2022 and 2013, the First Prize of Technological Invention of the Ministry of Industry and Information Technology in 2020. He is Member of Technical Committee on Control Theory and serves as secretary-general of Multi-Agent Cooperative Control Group of TCCT.
Prof. Peng YI
Tongji University, Shanghai, China
E-mail: yipeng@tongji.edu.cn
Peng Yi received his B.E. degree in automation from University of Science and Technology of China, Hefei, China, in 2011, and Ph.D. degree in operations research and cybernetic from Academy of Mathematics and Systems Science, Beijing, China, in 2016. He was a postdoctoral fellow at University of Toronto, Canada, from 2016 to 2017, and a postdoctoral associate at Washington University in St. Louis, USA, from 2017 to 2019. He is a professor at the Department of Control Science and Engineering, Tongji University. His research interest covers distributed optimization and game, neural systems, autonomous agents, and multirobot coordination.
JSEE Contacts
18811010482; 010-68388406
15811595865; 010-68386014
Email: xtgcydzjs@126.com
Journal of Systems Engineering and Electronics, an open access journal on IEEE Xplore, publishes the latest theoretical and practical research results on electronic technology, radar, communication and network, systems engineering and analysis, control theory and analysis, reliability and other related topics. For more information, please visit JSEE website http://www.jseepub.com.
Download: Special Section on Control with Virtual Tubes for Swarm Robots